meta data for this page

CoreELEC Backup Tool
The main purpose of a backup is Data Loss Prevention. Therefore it is recommended to perform a backup after a new installation of CoreELEC, and before any update or change to the system.
CoreELECs internal backup tool backs up and restores the entire system, including: usernames, passwords, settings, add-ons, configurations files, personal api keys, pictures, video and audio files, thumbnails, temporary files, etc.
Requirements
"advanced" or "expert" enabled in Kodi (Kodi settings / bottom left pane)

Kodi "storage" has to be mounted in Kodi file explorer (add source / browse / home folder)

USB Flash Drive (or other storage device) of sufficient capacity

available functional USB slot
Creating a Backup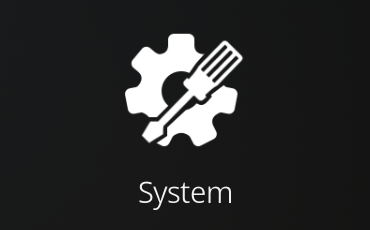 select System

select Create System and Kodi Backup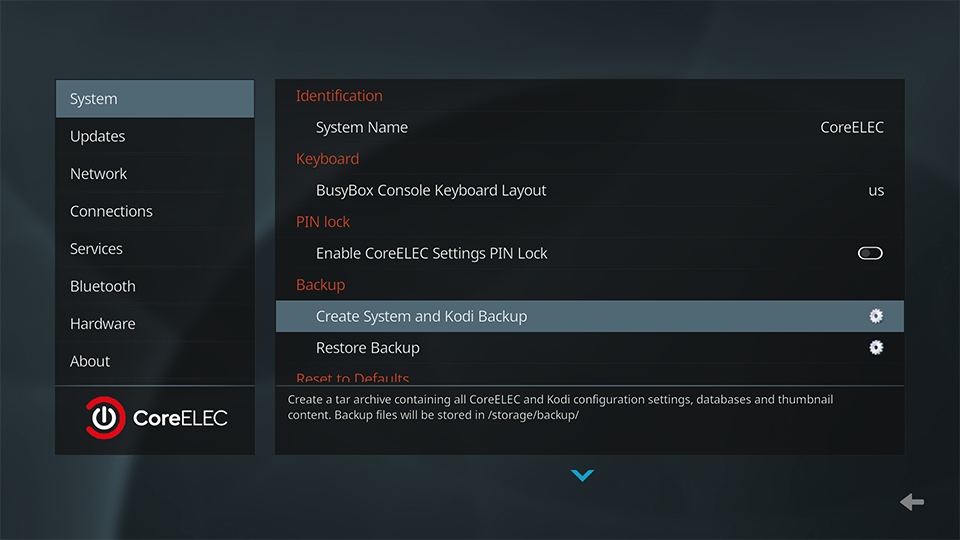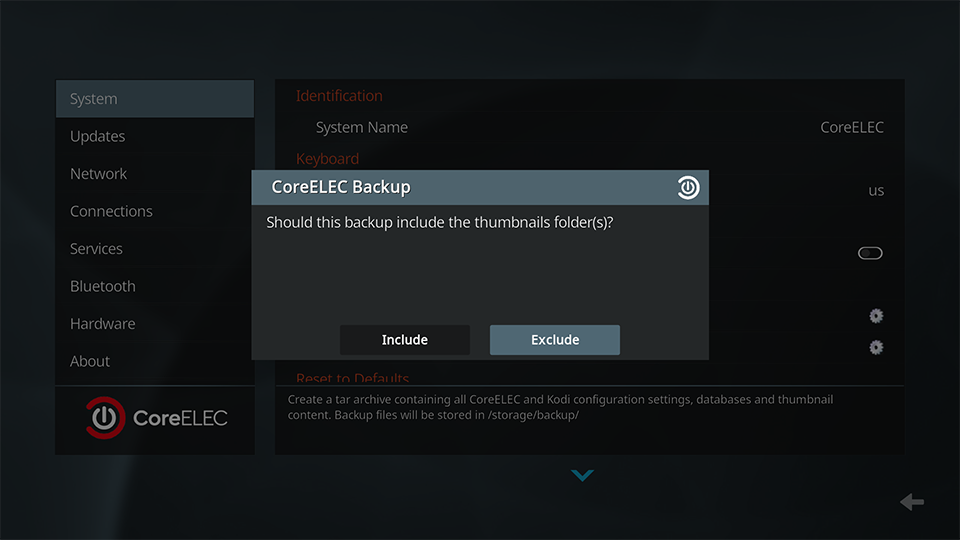 Keep selecting the back folder till the home screen appears.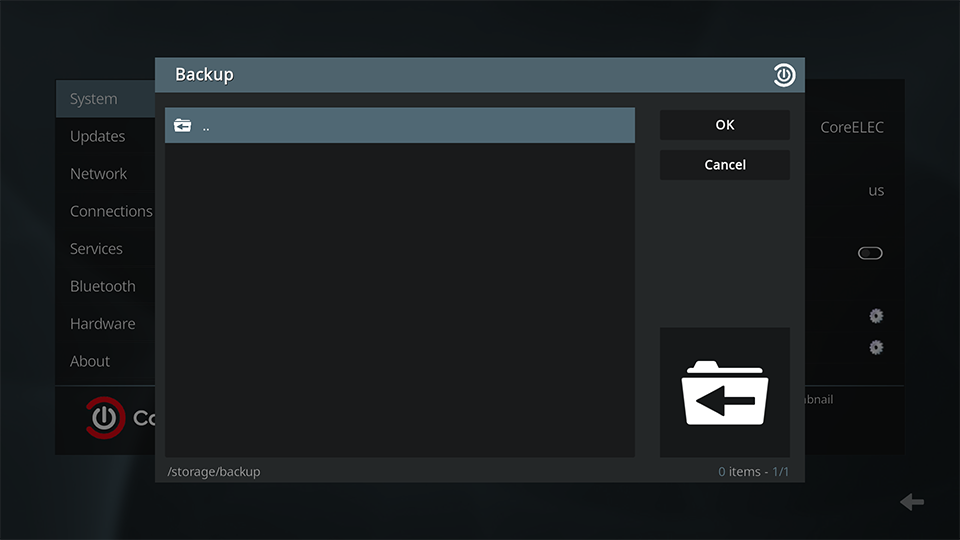 Select the USB Flash Drive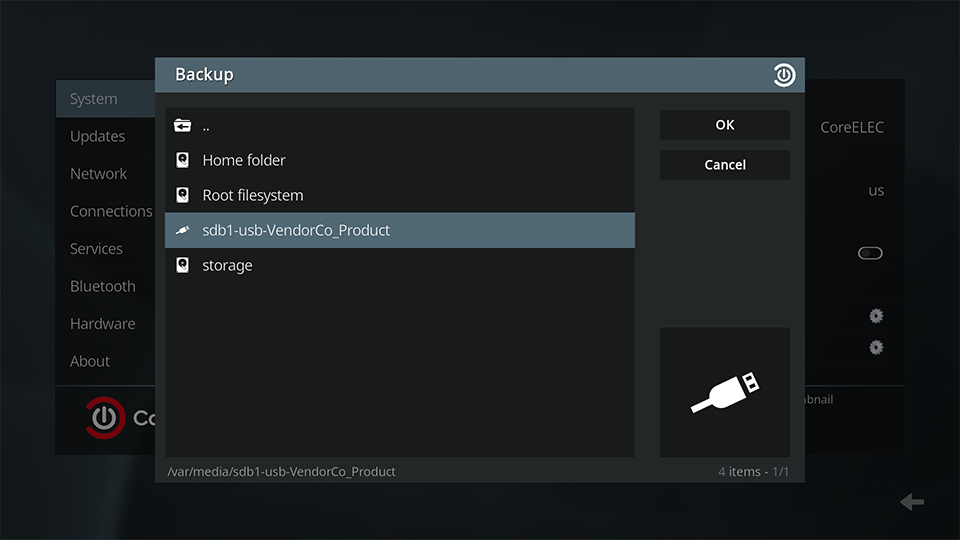 The backup will start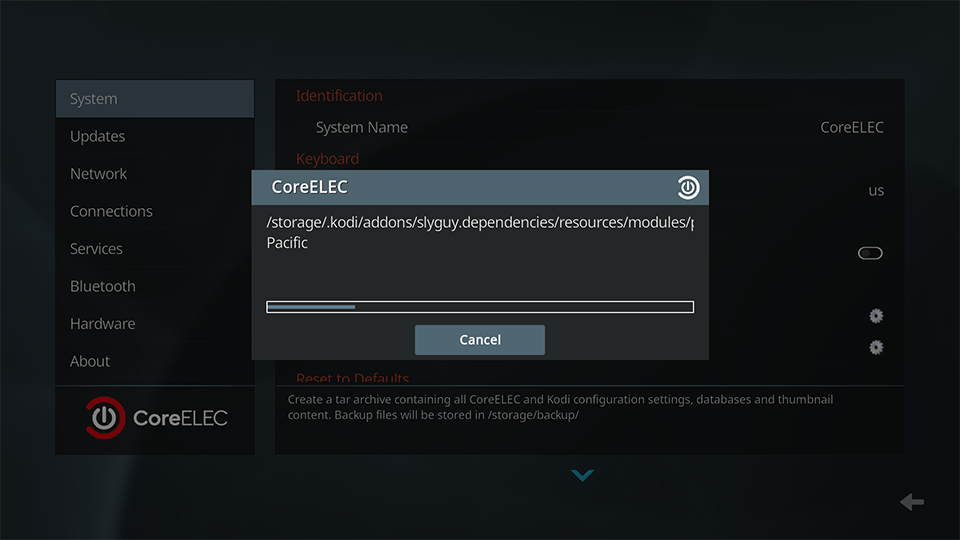 HINT: before removing the USB Flash Drive, reboot CoreELEC from the power menu, allowing the backup file to synchronize to the drive.
Restoring a Backup