meta data for this page

Setting up a USB TV Tuner with Tvheadend

This tutorial covers basic instructions on how to install and setup a compatible USB TV Tuner under CoreELEC, and enable Terrestrial TV Service by the use of an indoor Antenna.
These instructions can easily be modified for use with a Cable TV or Satellite Dish subscription.
Devices used in this tutorial
Software used in this tutorial
CoreELEC 19.4 Matrix RC3

Tvheadend Client 19.0.6.1 (CoreELEC Repository)

Tvheadend Server 4.2 (CoreELEC Repository)
---
Installing the Tuner and Software
insert the USB TV Tuner into an available USB slot of the CoreELEC device

connect the antenna to the TV Tuner

boot into CoreELEC

install from the CoreELEC Addon Repository:

Tvheadend Client (PVR Clients)

Tvheadend Server (Services)

find the device IP address in System Information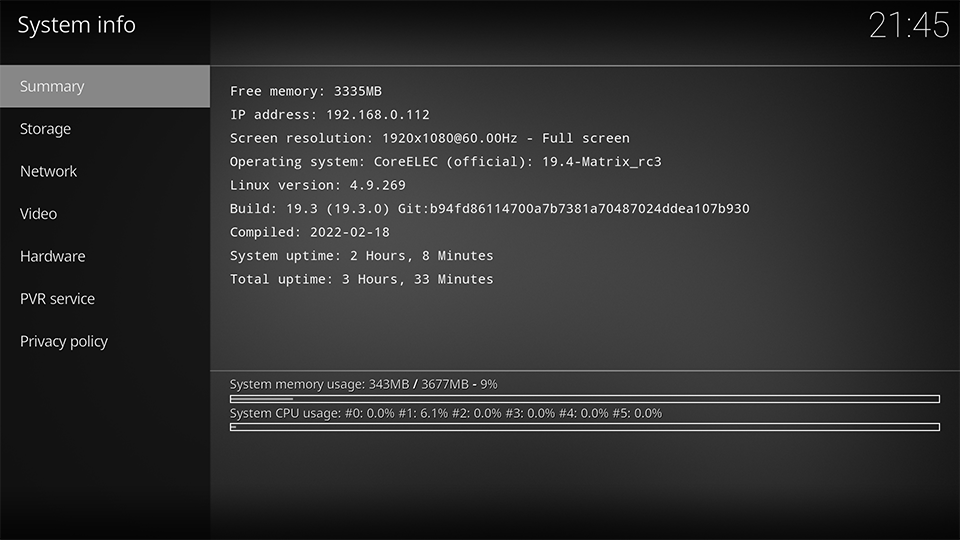 using a Personal Computer, open a Web browser and navigate to the CoreELEC device running the TV Headend Server using port 9981
eq: 192.168.0.112:9981
---
Setup wizard
Once connected to the web interface, the setup wizard should start automatically. If not:
select Configuration

select General

select Base

select Start wizard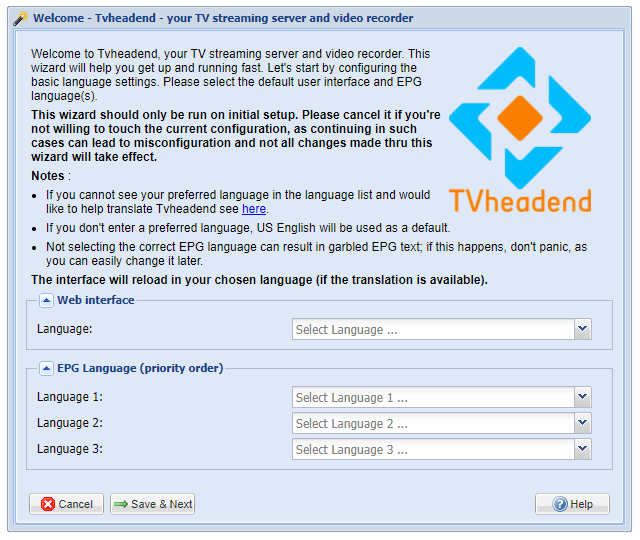 enter 0.0.0.0/0 under allowed networks

enter * in the remaining sections

select Save & next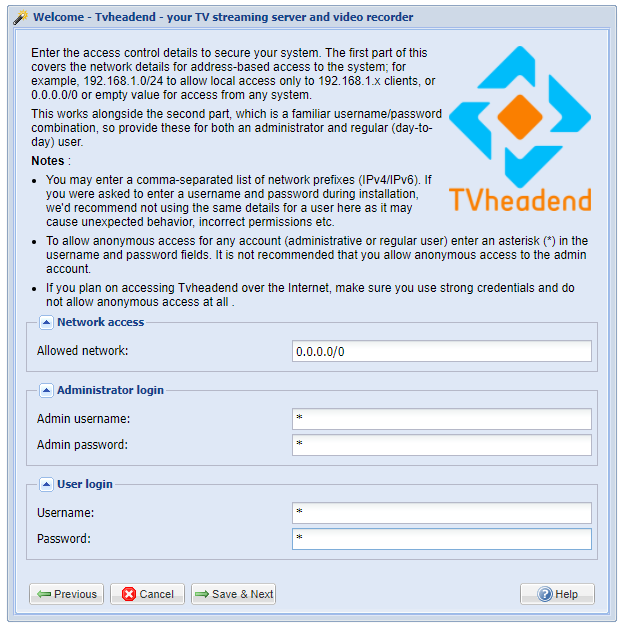 The demodulator should appear under the TV adapters list: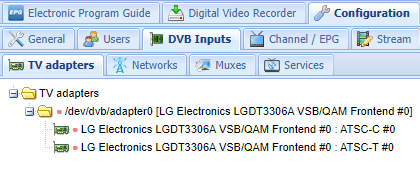 If the demodulator is missing from the list:

- install the Crazycat and Linux DVB drivers from the CoreELEC Repository (Services)
- select different DVB drivers
- reboot the device and start the wizard again.

Unsupported hardware remains undetected.
select ATSC-T for anTenna

select ATSC-C for Cable

select Save & next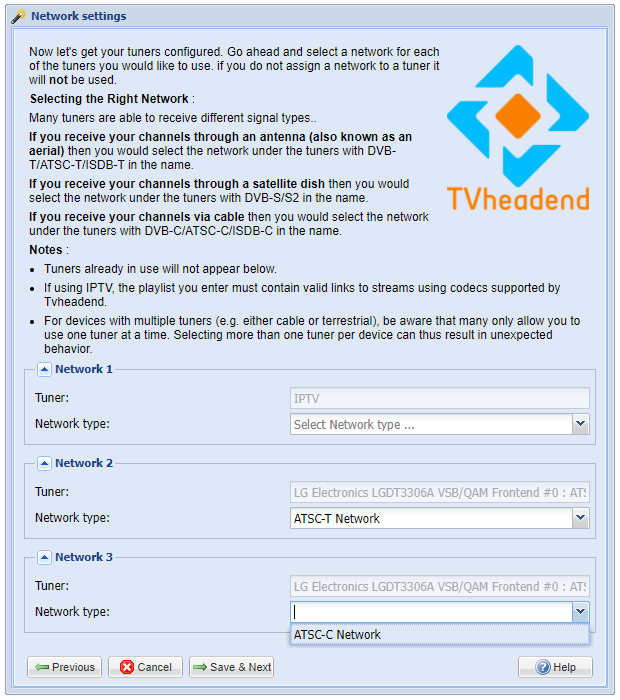 Depending on region (Americas, Europe, Asia, Oceania), hardware setup, and device(s), the Network type can be different:

See Broadcast Standards by Country
select the corresponding mux

select Save & next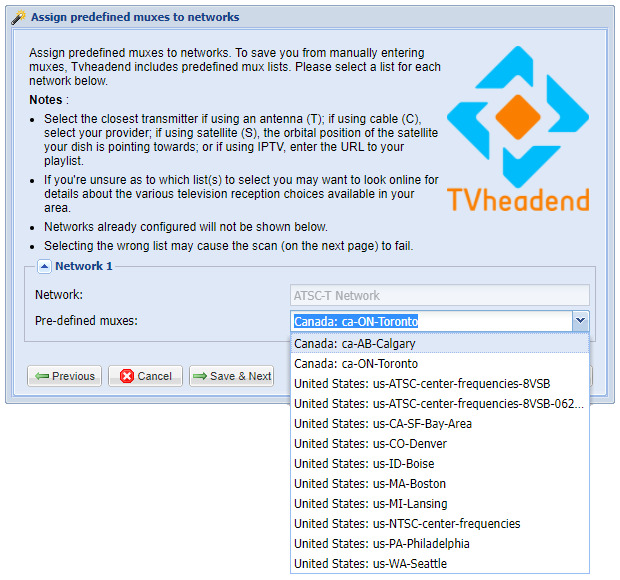 wait for the scan to finish

select Save & next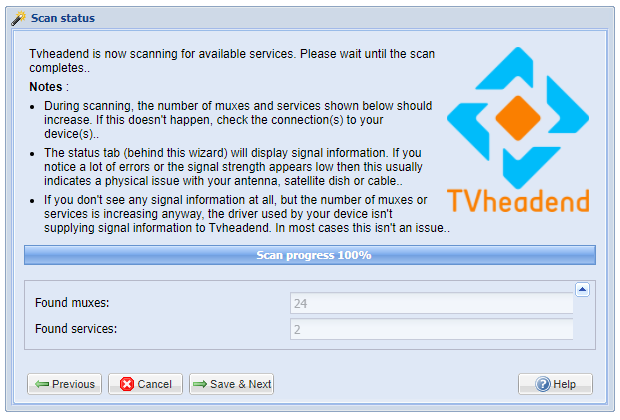 check Map all services

select Save & next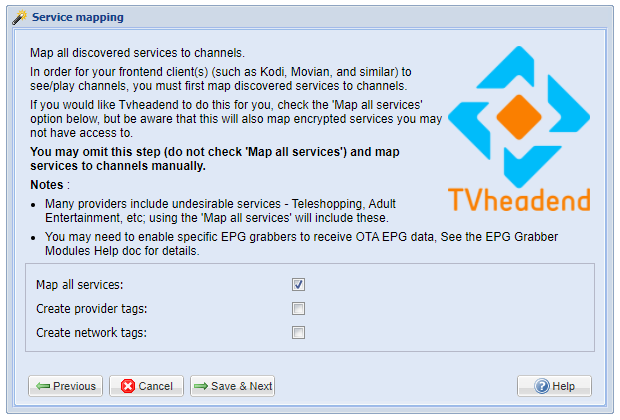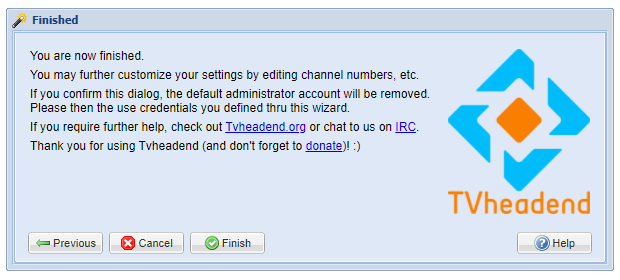 ---
Accessing TV Channels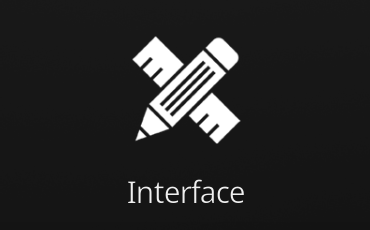 select Skin

select Configure skin

select Main menu items

enable TV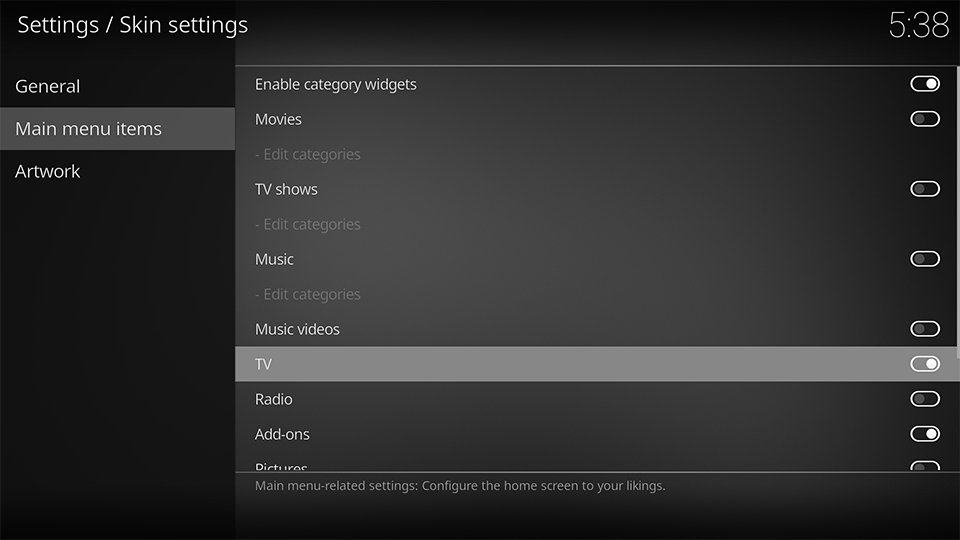 The home screen now shows a TV tab.
Select Channels from the Categories Tab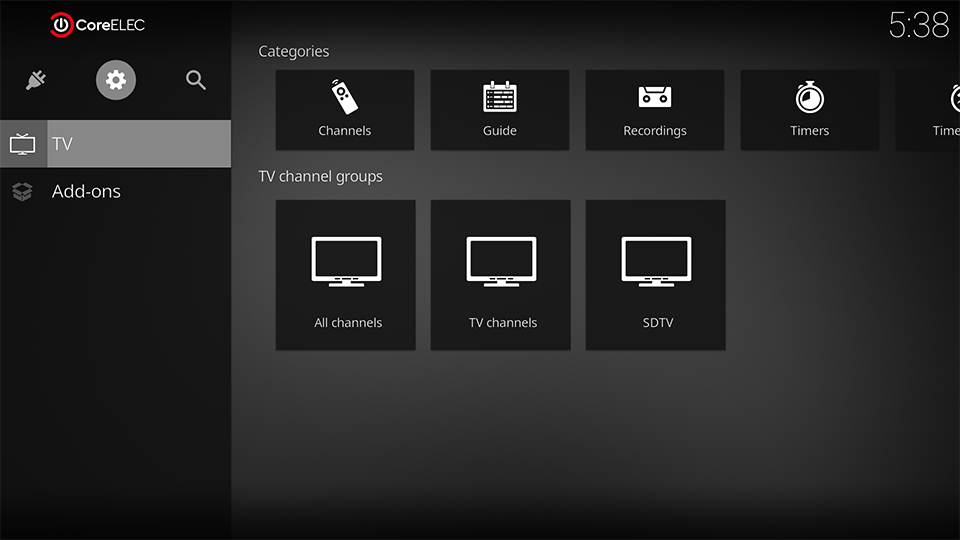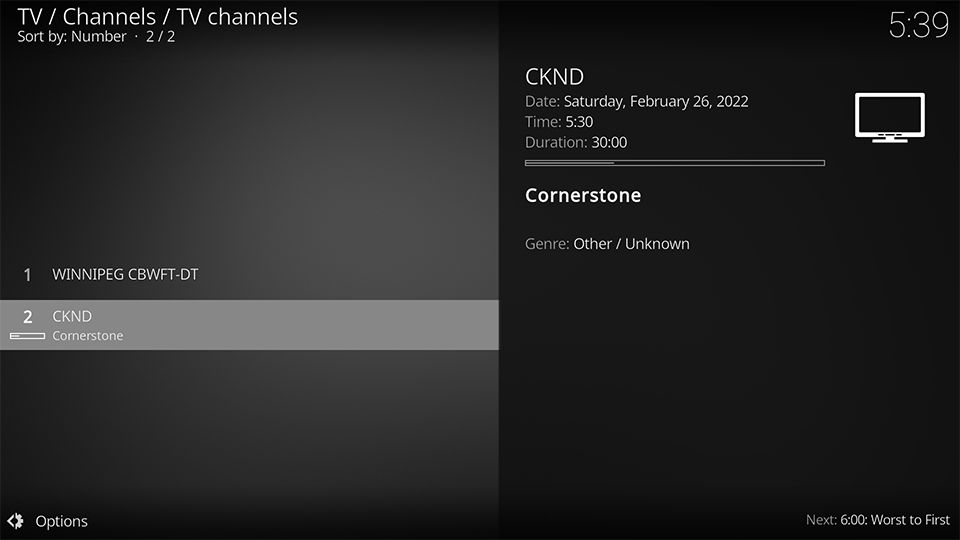 ---
Tvheadend Client Configuration
This is where any usernames, passwords, and settings previously configured via the Web Interface, would be entered.
To access the Client settings use the Add-on Browser and:
select My add-ons

select PVR clients

select Tvheadend HTSP Client

select Configure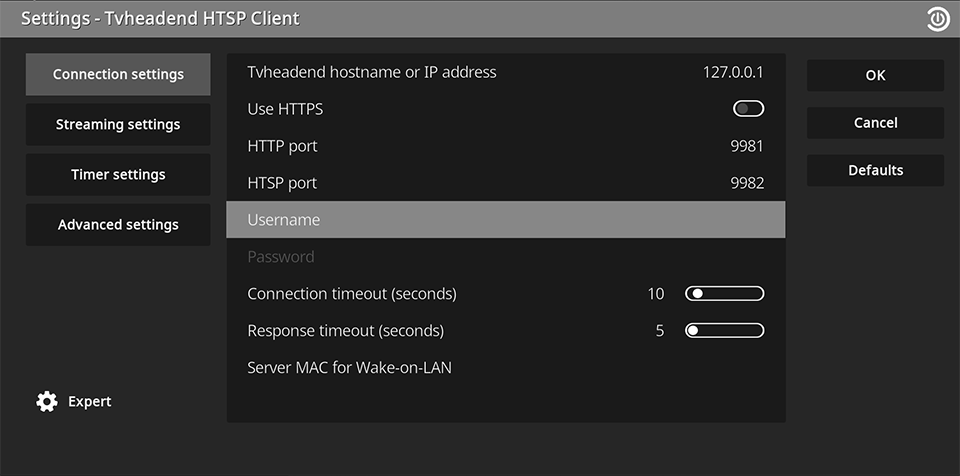 ---
Tvheadend support